Community Development Together conference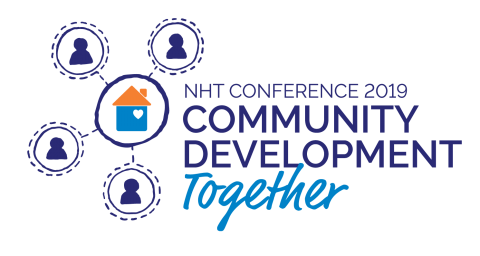 Community Development can mean many things, and can be approached in many ways.  At its core Community Development is done Together.
Join us in Devonport for the annual Neighbourhood Houses conference in Tasmania.  Be inspired, energized and reconnect with friends and colleagues from across the network. bring your ideas and stories and lets do it again - celebrating Neighbourhood Houses and Community Development Together.
Download the Program
Keynote speaker
Cormac is Managing Director of Nurture Development in Ireland, and a faculty member of the Asset-Based Community Development (ABCD) Institute at Northwestern University, Chicago.
Over the last 20 years Cormac has worked in over 30 countries around the world. He has trained communities, agencies, NGOs and governments in ABCD and other strengths based approaches in Kenya, Rwanda, Southern Sudan, South Africa, the UK, Ireland, Sweden, the Netherlands, Canada and Australia.
He is passionate about the proliferation of community-driven change and citizen-centered democracy, and has supported hundreds of communities to make ABCD visible through what he calls ABCD Neighbourhood Learning Sites.
His motto, paraphrasing Benjamin Franklin, is: 'When it comes to Community Building, well done is better than well said'.
Workshops. We're holding one set of workshops on the Thursday afternoon.  
Workshop information:
1.Grant writing tips and tricks for success.Get the low down on writing grants from two grant providers and an opportunity to ask questions.Mandy Grinblatt, Programs Managerfor Tasmania and Victoria at the Foundation for Rural Regional Renewal, will be joined by Mike Brindley, Regional Development Coordinator (NW Tas.),from Regional Development Australia.
2. Governance for House Boards – an update on the Handbook for boards and how to use it, along with a Q and A on dealing with the issues your board may be facing. Tracey Doedens Director at Quartz Consulting, will join Tracey Tasker, CEO Neighbourhood Houses Tasmania to talk governance, and the challenges and opportunities of being on the Board of a Neighbourhood House
3. Facilitation 101 – How to create and hold the space for a meaningful consultation. Jonathan Bedloe from NHT will share insights and experiences on the Art of Facilitation. Managing the 'elephant in the room' and ensuring every voice is heard.
4.Gardening and Food Workshop – speakers to be finalised – more information coming soon
5. Bullying and Harassment – Discrimination Law, Rights and Responsibilities. 
Effective anti-discrimination strategies in your workplace community organisations are good practice and good for business.  All businesses / private / public and community organisations in Tasmania, regardless of their size, must adhere to the Anti-discrimination Act (Tas).  All staff / Board members including volunteers need to be aware of their rights and responsibilities. The session will be run by Equal Opportunity Tasmania.
Thanks to our sponsors:
Venue
Conference will be held at the paranaple centre, Devonport
Accommodation
We encourage you to book direct with your accommodation provider.  Travel booking websites offer good deals, but local accommodation providers do better if we book direct.
Click here for the Discover Tasmania website for accommodation in the Devonport area.
EXPO 2019
Thanks to everyone who has registered to join us at the Conference Expo on Thursday 26 September.  Our Expo is now completely booked.
Wednesday 25 September – evening reception East Devonport Community House
Conference dinner – Thursday 26 September
Dinner will be held at the conference venue.  The theme is
"Nauti, cool or Nice"
Registration
Download the Group Registration Spreadsheet designed for Houses HERE
See the documents below for the the NHT Cancellation Policy